Since they launched, the PMC Fact Series loudspeakers have been hailed around the world as the pinnacle of PMC's audiophile range. They benefited from incorporating everything the company learned in its previous 20 years into the elegant advanced transmission line speakers, winning many fans, countless awards and selling in considerable numbers.
The search for innovation
As an engineering and innovation led business, with an open-minded approach to design, PMC is constantly seeking out new technologies, materials and manufacturing processes and this has led to the creation of the new Fact signature models. The development of the Fact Fenestria saw PMC's engineers undertake extensive research into the effect of vibrations on audio performance. In particular the analysis of vibration and its impact on sensitive components within crossover circuits led to Fenestria being fitted with the very best, British made, capacitors and non-inductive German resistors, designed to eradicate internal micro-vibrations which have a negative impact on the performance of the speaker.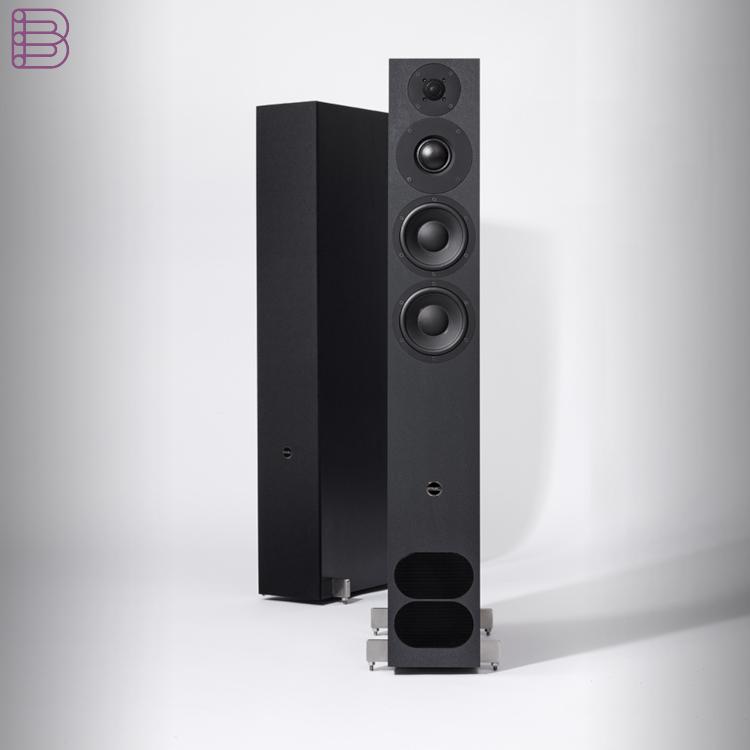 Trickle down
In much the same way as car manufacturers trickle technology down from Formula 1 cars to family vehicles, PMC's engineers have done the same with the Fact.8 and Fact.12 models, taking the incredible attention to detail employed during the Fenestria design process to further improve the performance of these already outstanding models.
New crossovers, mounted on military-grade circuit boards, are populated with the same hand-selected components employed in the fenestria, with the positioning of each component carefully calculated to minimise unwanted interference. Audiophile grade switching, set into the solid aluminium back panel, permits subtle tailoring of the bass and treble response of the speakers to create the perfect sound balance in the listening room. Connections to the amplifier are via silver coated binding posts and it is possible to bi/tri-wire or bi/tri-amp the speakers.
Drivers
The two-way Fact.8 signature and three-way Fact.12 signature retain the familiar features which have made them firm favorites. The Sonomex dome treble unit is common across both models and the fact.12 utilizes a hand-made 50mm dome midrange that incorporates design elements from the mid-range driver in Fenestria, for the same sense of clean, airy and room-enveloping sound. Fact.8 features light, super-stiff, natural fibre bass drivers and the Fact.12 retains its bespoke woofers made from an ultra-light alloy cone. And, of course, both speakers have at their hearts PMC's Advanced Transmission Line bass-loading technology, proven around the world in the leading professional recording studios to extend low frequency performance and present an ultra-clear midrange.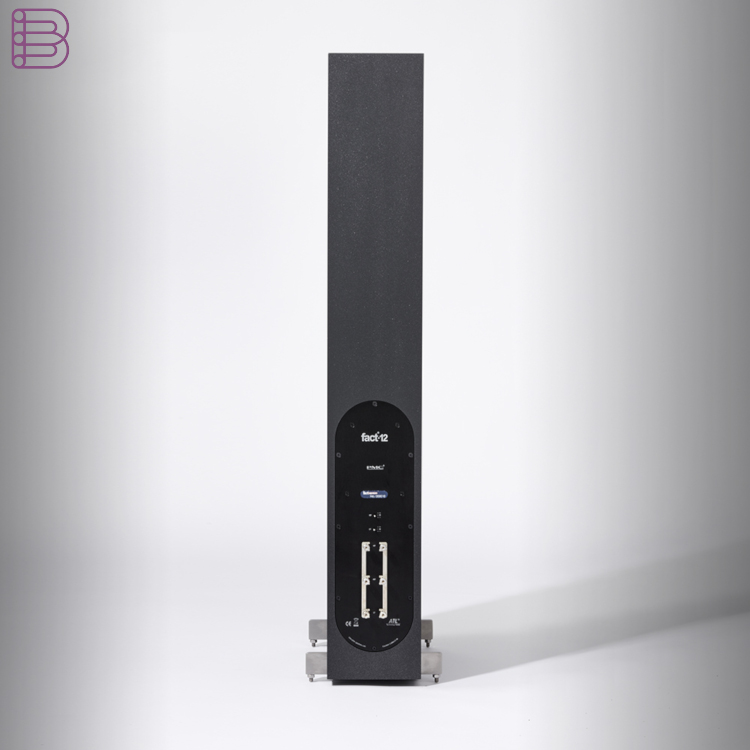 As is befitting of such high-performance loudspeakers, the Fact.8 signature and Fact.12 signature models are supplied in two stunning new finishes: White Silk and Metallic Graphite, to enhance any environment and make a signature statement.