Building on the numerous accolades garnered by its 2017 OLED screens for their extremely accurate pictures, Panasonic is delighted to announce its 2018 line up of OLED televisions, comprising four new models across two ranges. The phenomenally successful 77-inch EZ1000 continues from 2017 and is joined in 2018 by the FZ950 and FZ800 ranges, both available in 65-inch and 55-inch screen sizes. Featuring new OLED panels, combined with the newest generation of Panasonic's Hollywood-tuned HCX video processor, the FZ950 and FZ800 provide significant under-the-hood advancements. The four new models will be the first OLED screens available in 2018 which support HDR10+ dynamic metadata technology and able to stream several hundred hours of Amazon Prime Video HDR10+ catalogue. To deliver the very best audio quality, the FZ950 range is complemented by the addition of a 'Tuned by Technics' Dynamic Blade Speaker – a deceptively thin audio system optimized by Panasonic's acclaimed hi-fi brand to deliver a refined and powerful field of sound.
Harnessing Panasonic's Hollywood and pro AV connections
Panasonic's OLED success is the result of superior image processing techniques built up over decades of TV development. This includes the company's reference-level plasma screens, aided by access to experts in film and television production, plus Panasonic's own professional Audio-Visual division. To ensure that the technical accuracy of the screens matches the director's creative intent, Panasonic intends to continue working with Hollywood giant Deluxe and its leading post-production studios Company 3, EFILM and Encore. Deluxe is a global partner to content creators and distributers enabling creative visions to come to life. Furthermore, a growing number of Hollywood film industry's post-production studios, in addition to Deluxe's, choose to use Panasonic's OLED TV screens as large-format client reference monitors as part of their creative process. With those same screens also available to consumers, Panasonic's well-established mantra bringing 'Hollywood to your Home' has never rung more true. And before shipping, Panasonic will duly seek coveted Ultra HD Premium and THX certification for all its OLED screens.
Major HCX chip improvements deliver the most accurate TV pictures ever
Boasting the latest, most powerful generation of its proprietary HCX 4K video processor and latest generation HDR OLED panels, Panasonic's new models deliver the most accurate and compelling high dynamic range (HDR) TV pictures ever. The new processor's exceptional levels of control combine with incredible black levels and a color gamut of one billion shades – a result of Panasonic's ability to show almost 100 per cent of the DCI color space. Color reproduction, especially in areas that are particularly difficult to reproduce, such as dark shadows and bright highlights, is exceptionally accurate. The biggest under-the-hood change to the HCX processor is the introduction of a completely new 'Dynamic LUT' system. LUT (Look Up Table) technology is used extensively in professional post-production and broadcast circles in Hollywood and beyond to ensure color accuracy. Until now, LUTs were fixed according to the color space used by the source; with this innovation, the HCX automatically monitors the average brightness level of a scene and uses picture analysis to dynamically load an LUT appropriate to that scene. This brings significant improvements to mid-brightness scenes, making them look much more natural. To improve color accuracy in shadows, Panasonic has included additional layers of LUT data at much darker levels than previously. This means that while improving the transition from pure black, the colors in the shadows are even more accurate. Finally, in response to requests from Hollywood's professional users,Panasonic has extended the range and reduced the interval between calibration steps at the darkest end of the RGB and gamma scales. This can be adjusted by the user via Panasonic's Color Management System. The FZ950 and FZ800 support Imaging Science Foundation (isf) calibration settings and new calibration points at 5 per cent and – in an industry first – just 2.5 per cent luminance, providing the greatest control to users where it is most needed, just above complete blackness in low-lit scenes. These new industry-first calibration points will also be supported by Portrait Display's® CalMAN® software with AutoCal functionality. Panasonic FZ950 and FZ800 are now CalMAN Ready.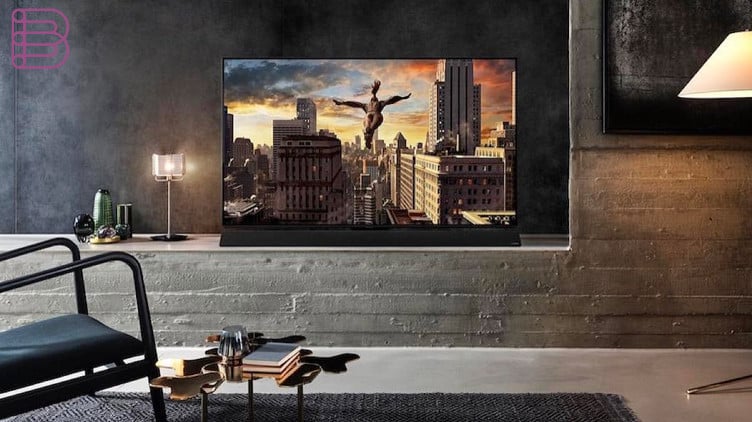 HDR story continues
These OLEDs will support HDR10+ dynamic metadata technology which will offer considerable benefits to viewers through optimizing the viewing experience on a scene-by-scene basis. Panasonic intends to broaden support of this technology to other products yet to be announced. HDR10+ is an open, royalty-free, dynamic metadata platform for High Dynamic Range (HDR), created by 20th Century Fox, Panasonic and Samsung. Once the HDR10+ license program is open, the three founding companies will incorporate HDR10+ technologies in all future Ultra HD movie releases, selected TVs and Ultra HD Blu-ray players, and other products. To learn more about the HDR10+ license program, please contact the HDR10+ license administration office at info@hdr10plus.org. Furthermore, Panasonic TVs which support HDR10+ dynamic metadata technology will be able to stream the entire Amazon Prime Video HDR library in HDR10+. The Prime Video HDR10+ catalogue includes hundreds of hours of content such as Prime Originals The Grand Tour, Golden Globe-nominated The Marvelous Mrs. Maisel, Jean-Claude Van Johnson, The Tick and The Man in the High Castle plus hundreds of licensed titles. In addition, Panasonic's OLED screens offer support for HDR10 – the standard HDR format, which is featured on the UHD Blu-ray format and across 4K HDR content from streaming services such as Netflix, Amazon and YouTube. Also offered on all screens is HLG, the HDR format compatible with TV broadcasts, which are expected to expand in the near future. Panasonic has added a new Dynamic Scene Optimizer function, which uses picture analysis to mimic dynamic metadata when playing an HDR10 source on its new 4K TVs. Furthermore, a new Auto HDR Brightness Enhancer function allows viewers to experience the optimal viewing experience by adjusting manually or automatically how HDR content looks in a brighter room.
Dynamic Blade Speaker – Tuned by Technics
To match the exceptional TV pictures of the FZ950, Panasonic has developed a beautifully elegant and sonically compelling sound system. Sporting a 'Tuned by Technics' logo, the Dynamic Blade Speaker uses audiophile grade Hi-Fi components and offers best-in-class sound for an integrated TV speaker. With no less than eight multiple speaker units (four larger woofers, four squawkers and two tweeters, plus a quad passive radiator to boost bass) and 40 per cent increased volume, the Dynamic Blade Speaker was developed in conjunction with engineers from Technics – Panasonic's acclaimed audio brand – who were involved at every stage of the process, from mechanical and electrical circuit design through to sound tuning.
Meeting HDR expectations of gamers
Satisfying the demands of the most proficient of gaming enthusiasts, Panasonic's FZ950 and FZ800 screens have evolved to offer an enthralling 4K HDR gaming experience thanks to our quickest-ever response times. The screens' dedicated Game mode uses exceptionally fast image processing to deliver crisp, finely detailed images, even with fast-moving 4K and HDR games that require quick reaction times.
Beautiful pictures deserve beautiful design
Elegant and with an air of refinement, Panasonic's OLED screens are designed to the highest standards using only premium materials. Designed within the umbrella of Panasonic's 'Art & Interior' ethos, the FZ950 and FZ800 have been fashioned with dark metallic finishes. Without any visible seams, they appear to float above their stands, which also elegantly hide their powerful sound systems.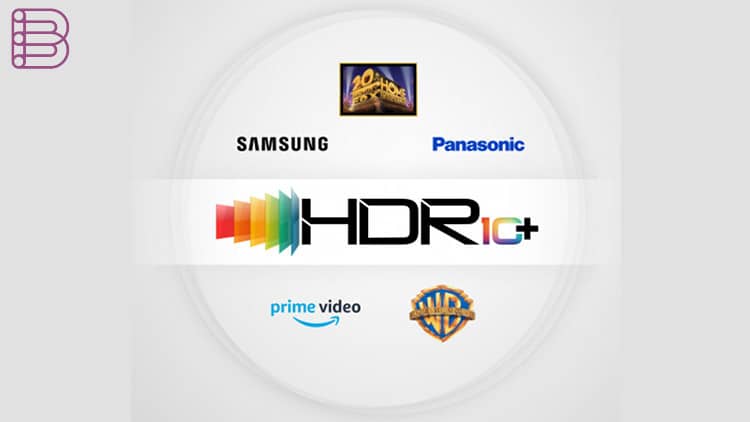 Visit the Panasonic website.