All the video content on this site was shot with Panasonic cameras. We started with a GH4, then GH5 and GH5S. For almost a year we've been shooting with the Panasonic EVA-1. That's a major step up: from a mirrorless MFT to a 35mm digital cinema camera. We were really excited to make that next step. A logical step, because of colour science, innovative features and reliability. It's a boys dream come true: evolving, learning and setting new performance levels. So, this review is written build on almost 1 year of daily experience with the camera. I can say that I know the Panasonic EVA-1 inside out: the good, the bad and the ugly.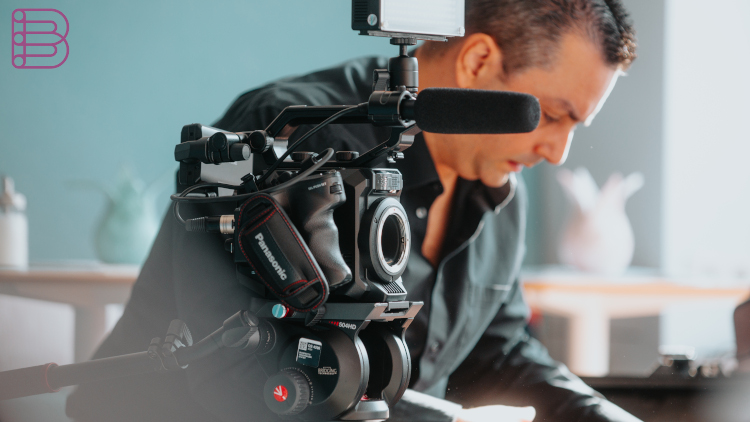 To the rescue
The Lumix range is world-renowned. Panasonic has built an enormous reputation in that product category. Looking up at the Varicam range, Panasonic left a big gap. The market was ready to receive their take on a 'run and gun' style solution that could deliver cinematic footage, producible from a manageable workflow. When Panasonic first introduced the Panasonic EVA-1 at a price point of 10K our curiosity was stimulated. 
New market segment
There is a lot of video production work done with cameras in the 10K range. Corporate videos, documentaries, Indi-movies, … As a manufacturer, this is an interesting market to look at. There's a lot of potential, hence the Blackmagic Ursa cameras, the Sony FS stuff, the Canon C-range, … Up until now, Panasonic was nowhere to be found. The Panasonic EVA-1 changed the game for the Japanese manufacturer.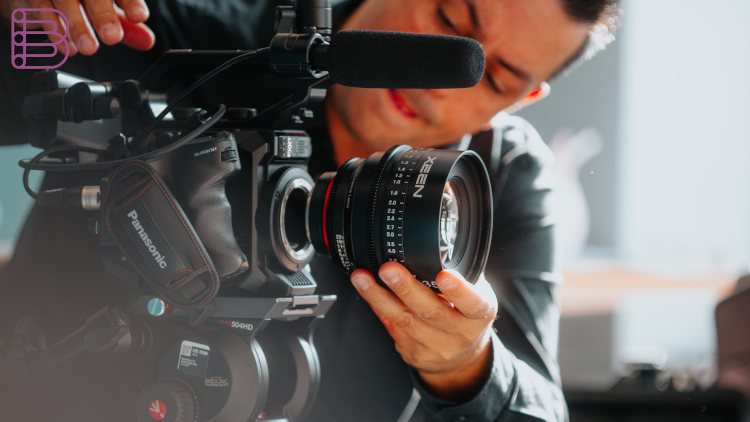 Body and buttons
When you pickup the Panasonic EVA-1 for the first time, one could suggest its look and feel is plastic. The cover, all the buttons and flaps feel plastic. Be aware! The internal framework is build of rigged aluminum. And people…it is build to last. Nothing broke (yet) after almost 1 year of intense use. 
I find the button layout to be a very personal thing. You may like camera A and hate camera B. What's your history? Which brands/cameras have you operated? Changing ecosystem often means discomfort. It's all a matter of being open to 'the new approach'. For example, there's a big difference in body/layout between the Lumix series and the Panasonic EVA-1. A steep learning curve introduced itself. In my world you just have to get to know the new functions, buttons and layout. Sure, that takes some time, a lot of time actually. The good news is, once you're used to it, it feels like it has always been that way. Do I find the features impressive? Yes. Do I find the button layout practical and/or intuitive? No. But I'm used to it, so not a real problem here. Enough with the buttons. You need to strip the Pansanic EVA-1 completely down to use with for example a drone or stabilization solution. Think of it like a building kit. Take it apart until only the body remains. Depending on the kind of shoot you can add the side and/or top handle. The top handle can be used as a building block to add for example a camera lamp, the included mic clip, monitor or recorder. That's just awesome! Striped down the Panasonic EVA-1 weighs just over 1 Kg. Great or bummer? A bit of both. Due to weight balancing it's hard to use the Panasonic EVA-1 with mid-priced stabilization solutions.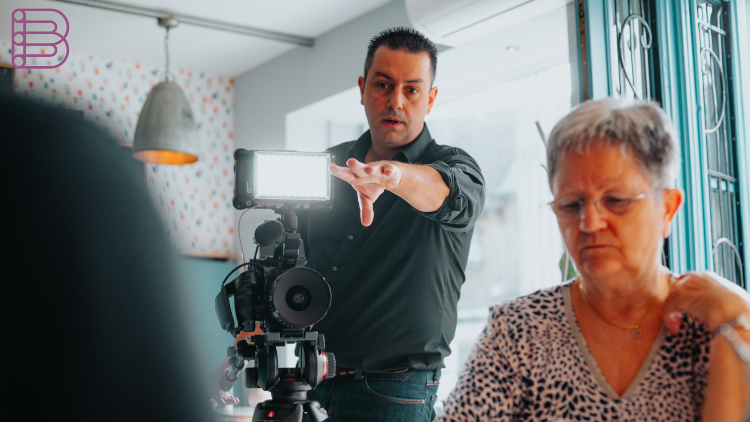 Big colorful heart
The 5.7K 35mm sensor of the Panasonic EVA-1 is a beast. It's big, versatile and offers supreme color science. In my experience getting more cinematic shots became more accessible with the Panasonic EVA-1. I don't have to work as hard as with the GH5S to get that shallow depth of field that we so like. There's some logic to it. A bigger sensor means more light, means … Working with fast lenses offers even more advantage in that regard. Panasonic offers Long-GOP compression and All-Intra. Both work at differente bitrates. When shooting at 4K Long-POP operates at 150Mbit, while All-Intra will use more media space at 400Mbit. Editing with the All-Intra data compression could offer a slight advantage because each frame is self-contained. If you shoot at 24p you get 24 separate images. Not with Long-GOP. Only the first frame is a complete frame, the rest are saved as instructions describing the differences from the first frame.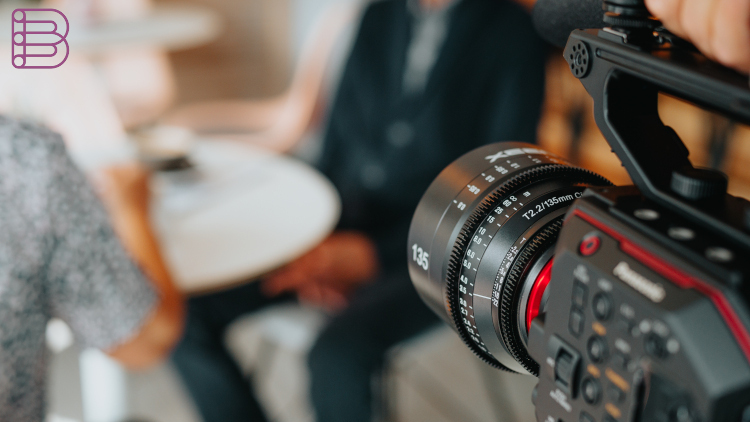 Resolutions and frame rates
The Panasonic EVA-1 covers all common recording resolutions: from 1280×720 (HD), 1920×1080 (FHD), 2048×1080 (2K), 3840×2160 (UHD) to 4096×2160 (4K). You simply can't go wrong. It's the same when we talk about frame rates. You can choose from the filmic 24fps up to 240fps for slow motion recordings. Quick note: the sensor area and the maximum frame rate are related. In 'S35 5.7K mode' you can record 4K/UHD – 60fps/50fps. When in 'S35 MIX 2.8K mode', the Panasonic EVA-1 specs are 2K/HD – 120fps/100fps. Last but not least, in '4/3 CROP&MIX 2.2K mode' frame rates go up to 2K/HD – 240fps/200fps. I've definitely sworn of the software slow motion in FCPX. Even if you retime using 'optical flow', the results are often still moderate at best. Using the in camera slow motion by adjusting the frame rate gets me in that sweet spot.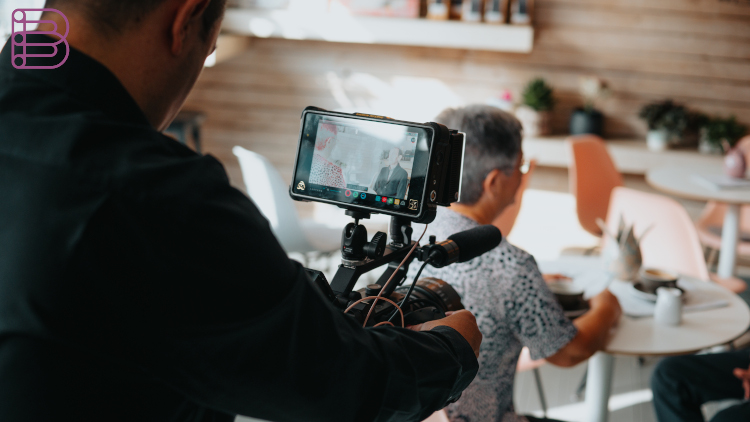 Daily use
I've spend a year shooting with the Panasonic EVA-1. I can honestly say that it's a very practical camera that can be used for different purposes. It's light, modular, has an EF mount and offers 14 stops of dynamic range. One of the most important features is the dual ISO function, inherited from the Panasonic Varicam lineup. Native ISO modes are 800 and 2500. ISO can vary between 200 and 2000 with the 800 Base and between 1000 and 25600 with the 2500 Base. You can shoot under almost any natural light conditions, even if there's almost no light at all. The proof is in eating the pudding they say. I was really surprised how clean the image was shooting at 3000 ISO (2500 Base). I was literally filming almost in the dark! Extraordinary! That's one hell of a trump card. 
Let's talk workflow now. Here are my 'most used' recording specs: 4K or FHD, 10-bit internal on SD-card, V-Log. 75% is shot in FHD. This means that my SD-card is filled up with 30-50Gb of shots. Using the Color Checker 'grey card' to white balance reduces time to check/correct colors in post. Creating consistent shots with the Panasonic EVA-1 is almost child's play. None of my clients asked me to make an HDR video. Yet. So, I'm spending a lot of time in the 'REC 709' color space. When I want things to look 'natural' I use a V-LOG to REC 709 LUT. At this time I'm experimenting with different kinds of 'LUTS' and 'Looks' to make the images look less 'video' and more 'cinematic'. We learn every day! I'm honest to say that my user experience is limited to mostly SDR projects. I find the idea of exploring HDR projects in the future very exiting. It fits perfectly within the possibilities of the camera. It's no surprise that the Panasonic EVA-1 is 'Netflix' approved, so creating HDR and/or Dolby Vision content lies within reach…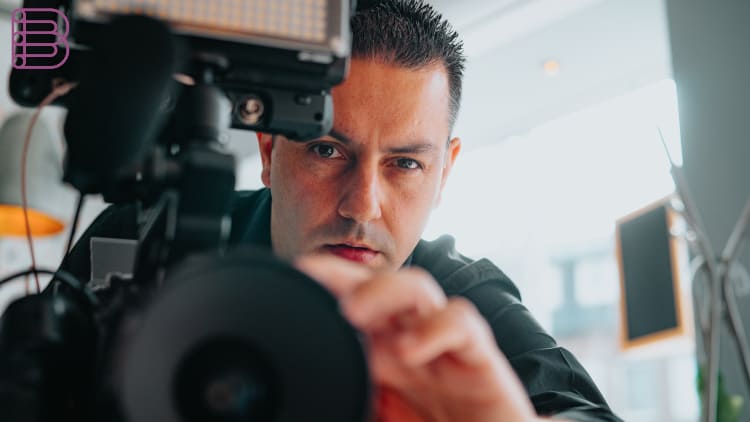 5.7K Prores Raw
It was a long wait until firmware update 2.0. Why? Because that update unlocked the true potential of the Panasonic EVA-1. Probably the main thing everybody was waiting on, was the possibility to record 5.7 Prores Raw to an Atomos Shogun Inferno or Sumo. Yes, Apple surprised the world introducing a whole new 'Prores' codec. Prores Raw is not the same as Raw. With Raw footage, you can literary change every setting in post: from white balance, ISO to exposure. That's a lot of flexibility. With Prores Raw the number of settings that you can change in post is limited in comparison to Raw. At his time the Prores codec can only be processed in Final Cut Pro X editing software. I think this is a work in progress. The big difference is that you record a readout of the S35 5.7K sensor (CinemaDNG is also possible at 4K resolution). So, you retrieve all that data to play with. Fantastic for the ultimate image quality, heavy color grading or complex green screen projects. In terms of data you end up with 10x the file sizes. We're talking a whole new ballgame in terms of workflow, preserved for high-end projects. Using the Atomos Shogun Inferno is a real challenge: it's bulky, heavy and eats batteries! I'd rather use the Atomos Ninja V instead. It offers superior monitoring. The Panasonic screen is simply not usable outdoor in normal daylight because of the reflections. The Atomos Ninja V is light weight and uses a single Sony NP-F battery.  
Price
At the time of this review, the Panasonic EVA-1 has a price-tag off €7.199.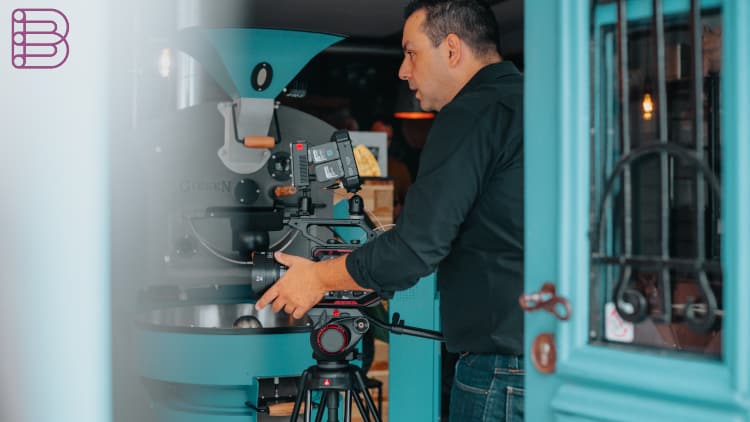 Reviewsetup
Panasonic GH5S
Panasonic EVA-1
Sigma Art lenses
Canon EF lenses
Xeen Cine lenses
Apple 5K iMac
DJI Ronin MX
Zihun Crane 2
Atomos Shogun Inferno
Sennheiser AVX-MKE2 set
Sennheiser MKH-416 
Edelkrone Slider Plus 
Konova slider
Sachtler Ace tripod
Manfrotto 504 HD/546 GHB tripod
Manfrotto 114MV Cine/Video Dolly
Sounddevices MixPre3
Pro 209 video light bi-color
Bounce Lastolite sunlite/soft silver
Raylight LED dual color 
Lifepanels Astra 1×1 EP bi-color  
Panasonic EVA-1 review
The Panasonic EVA-1 can make a lot of videographers and filmmakers happy. It can be the perfect tool for run-and-gun style shooting, to make documentaries, corporate identity movies or even cinematic content. You get a lot of features and top notch specs for the asking price. If you are a prosumer looking for a new camera, the Panasonic EVA-1 should definitely be on your shortlist. I feel like I'm halfway in discovering the true potential of this camera and I continue to love working with it. It's the enormous flexibility that appeals to me the most. The useful firmware updates on regular basis is proof that Panasonic listens to its customers.
Features | Functionality [20]
8.0/10
Design | Build Quality [10]
8.0/10
Price | Performance [10]
8.0/10
Pros
color science
image quality
codecs and frame rates
5.7 RAW option
V-Log
building kit (top-handle, side-handle, mic clip, ...)
practically orientated (battery life, ND filter, SD cards, ...)
Cons
screen
usability in mid-priced stabilization solutions due to weight balance
quality mic preamps