For those who appreciate accuracy and realism in their audio, the electrostatic transducer is the grail. For those who understand this truth in sound, MartinLogan presents their new flagship loudspeaker: Neolith.
Neolith the second
Neolith is not for the faint of heart. As the embodiment of the philosophy of the truth in sound, its performance is unconstrained. It goes against the grain. In a world of small, Neolith says size is no impediment. Neolith features one of MartinLogan's largest electrostatic radiating surfaces, fully 35% larger than the Statement E2. Its proprietary curvilinear electrostatic transducer delivers an ideal wave launch; a detailed, ultra realistic soundstage, reproducing nearly the entire mid-range and high frequency audio spectrum. It is utterly uninhibited by room limitations.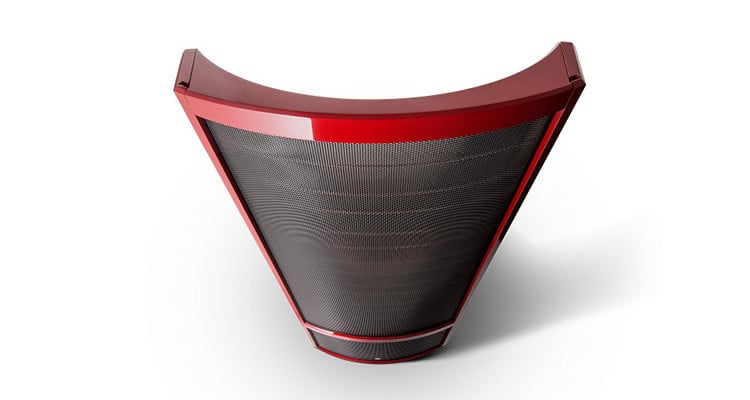 Taking care of bass
Smoothly blended low-frequencies are provided by a 15-inch rear-firing ported woofer and 12-inch front-firing sealed mid-bass woofer. Combined, they deliver powerful, extremely accurate bass.
Passive design
And this is just the beginning. The details demand your attention. The exclusive advanced-topology Vojtko Crossover uses hand-selected components for optimum power handling. The passive Neolith design gives you more control, allowing single-wire or bi-amp connections with silver filigree WBT binding posts, plus a unique system of audio adjustment jumpers. The audaciously sculpted Neolith frame is made of non-resonant Phenolic Resin Polymer, smoothly finished in a premium automotive gloss. Its hand-crafted woofer cabinet is wrapped in elegant soft leather. Prepare yourself for an astonishing new audio experience; a bigger, bolder, no-holds-barred experience of breathtakingly articulate performance. The bespoke Neolith is the culmination of over 30 years of Martin Logan passion, engineering innovation and dedication to the ultimate truth in sound.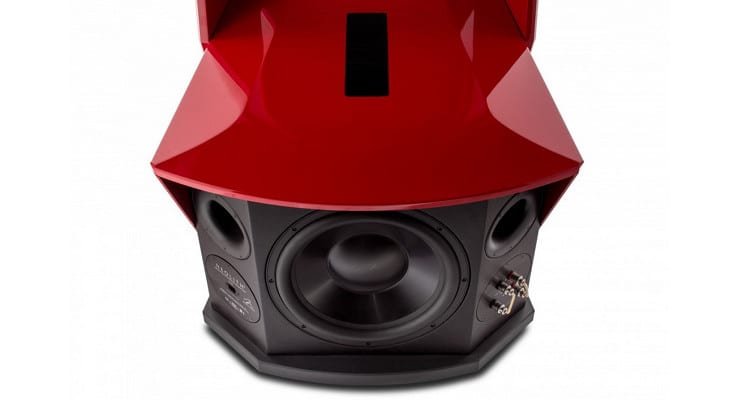 Visit the Neolith webpage.