The EAT C Sharp Turntableis the latest offering from European Audio Team. The design starts with a super thin base built up of two sections offering incredible stiffness and setup flexibility. The base section is constructed of the highest density MDF then finished is high gloss piano lacquer. The second top section is built from high tech Carbon Fiber which offers great strength with the advantage of energy damping creating a super quiet, beautiful design.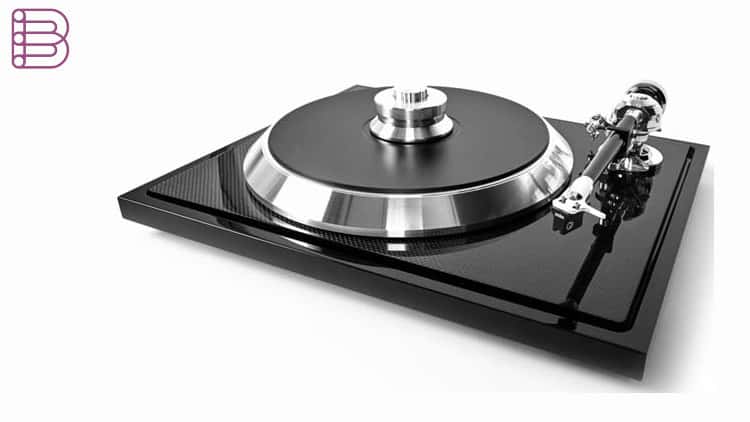 Like all other European Audio Team platters, this one is high mass and built up of two bonded materials: machined alloy and vinyl. This allows for the advantages mass adds to speed stability with both the greatest energy transfer from the record while quieting via the dual materials.
The tonearm is an entirely new design which combines the advantages of a Uni-Pivot with that of a Cardan design. The Uni-Pivot in the middle helps reduce bearing loading while the Cardan bearing insures high stability and very low friction. Additionally, this design uses a special silicon-based grease to damp the tonearm reducing resonances by more then 50%.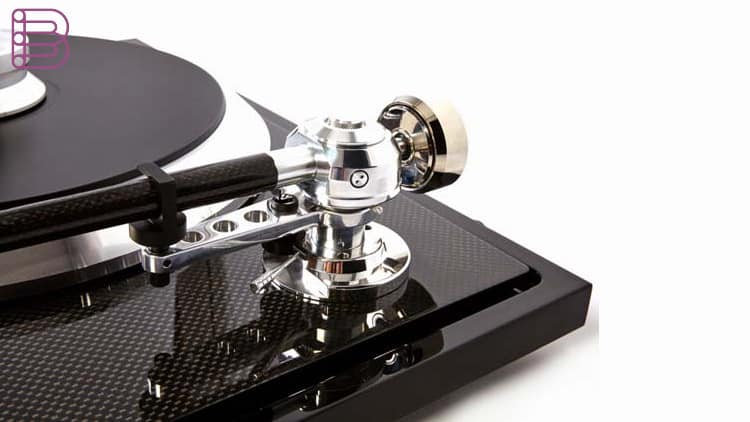 Motor control is done by way of an external speed control network with Stop, 33-1/3 and 45 RPM settings. Speed control come by way a special microprocessor unit insuring great stability and fast operation. This module is then connected to the rear of the turntable by was of a 5-Pin Din plug.