The SLI-100 is one of the most exotic integrated stereo audio amplifiers available. Within its power range, the SLI-100 displays the operating characteristics of a true "high-end" amplifier. Careful design, parts selection and proper circuit topologies contribute to incredible reliability and enjoyment.
Feedback circuitry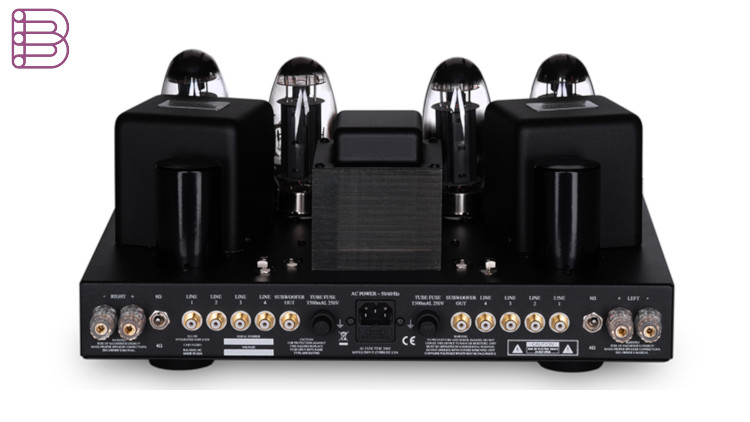 The SLI-100 integrated stereo amplifier operates in a Class AB1 mode utilizing a negative fixed bias supply. The KT150 output tubes are configured in push-pull and yield 100 watts/channel of output power. The output transformers in the SLI-100 are the most important component in the amplifier and have been specifically designed by Cary Audio for use in the SLI-100. Negative feedback is derived from the 8 ohm tap on the output transformer secondary. This feedback circuitry is used to reduce the noise floor and improve the speaker damping characteristics. Only 4 dB of feedback is utilized. The phase inverter is a self-balancing split load configuration utilizing the 6SN7 octal base dual triode. The preamplifier circuit is a Series Regulated Push-Pull (SRPP) Class A triode voltage amplification stage direct coupled to the phase inverter. The power supply in the SLI-100 features a 200% duty cycle EI laminate power transformer.
Detail in music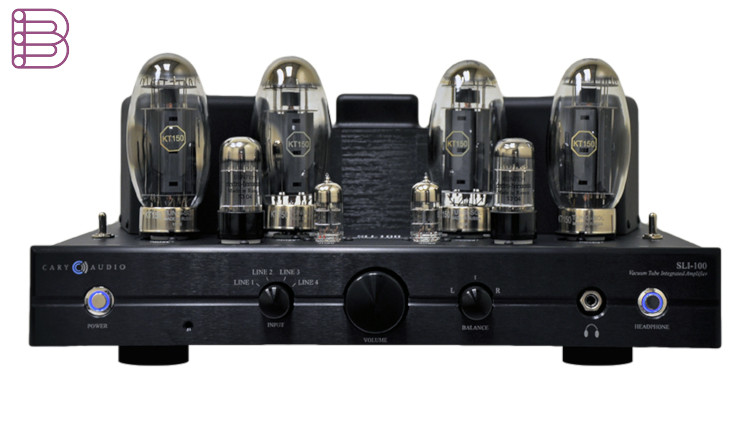 Another feature of the SLI-100, aside from how compact and gorgeous it looks, is the delightful, sensual beauty of the music it recreates. The first thing that will strike you about the SLI-100 integrated amplifier is the incredible transparency and resolution of detail in the music. The SLI-100's sensual nature is best revealed in the sense of life it displays in female vocalists. The SLI-100 integrated amplifier presents music with such presence and directness, you'll be drawn into the music hour after musically satisfying hour. This is the result of circuit techniques, which eliminate any discernible crossover notch at low levels, and also contributes to the freedom from listening fatigue. The SLI-100 will draw you in even further as you realize how lucid and utterly uncolored neutrality reveals delicate nuances in the sound stage.
The SLI-100 comes standard with a removable cage cover.