To ensure the best sound with your wireless headphones, Beyerdynamic Aventho wireless uses the Bluetooth 4.2 protocol and the aptX™ HD Codec by Qualcomm®. For high-resolution sound and audiophile transmission quality. Legendary Tesla technology combined with high-end Bluetooth transmission guarantee you the best available sound performance – the very essence of beyerdynamic. From a powerful, precise bass to clear mids and silky-pleasant highs: the Aventho wireless convinces with its sound and great spaciousness.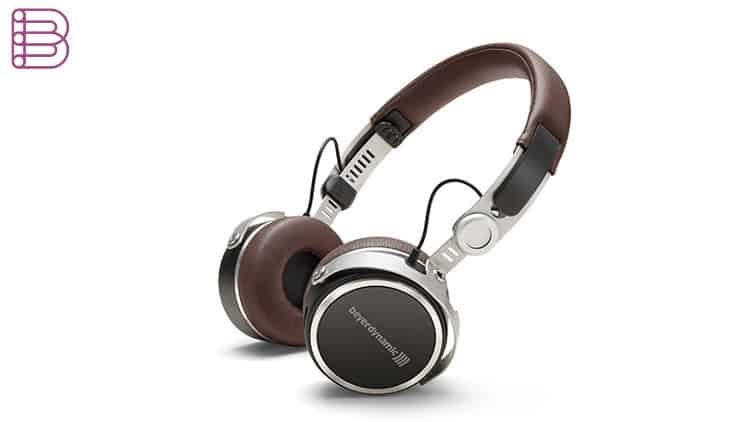 For your ears only
The innovative MIY app connected with Aventho wireless takes personalization to the next level. Measure your hearing and upload your personal sound profile directly to the headphones. Enjoy sound that is ideally tailored to you.
Beyerdynamic and Mini
At the very heart of the MIY app is the technology by Mimi Hearing Technologies, which has already won multiple awards. The company is one of the most well-known specialists for sound personalization worldwide. More than one million people have already used Mimi's technology.
Your personal touch
It's all about intuitive handling: the innovative touch pad gives you easy control of all functions at your fingertip.​​​​​​​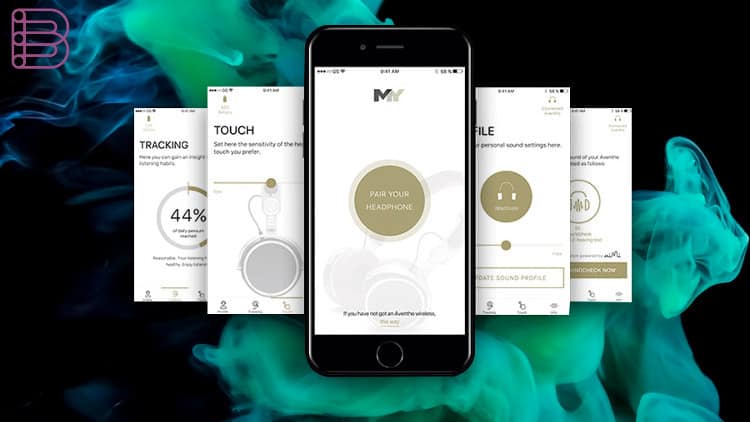 Musical enjoyments without limits
Audiophile listening enjoyment and performance have to match: the Aventho wireless features a powerful internal battery. A playback time of up to 30 hours promises an unlimited listening experience on the go. Within only two hours, the battery is fully charged again. Via the MIY app, you can use an innovative 'Sound Watching' service to gain an insight into your listening habits and measure duration and intensity of your daily listening. ​​​​​​​​​​​​​​
Elegant design
Elegant design for on the go: the Aventho wireless is our new mobile masterpiece 'Made in Germany'. The attractive and functional design turns Aventho wireless into a visual statement for music lovers – whether in brown or black remains your choice. Moreover, precious materials and quality workmanship guarantee that your enjoyment with these headphones lasts a long time.
Beyerdynamic Aventho features
Mobile Bluetooth headphones with optimum sound quality thanks to Tesla technology and top-class Bluetooth transmission (Qualcomm® aptX™ HD und AAC)
Adapts acoustically to the user's hearing thanks to integrated sound personalization and thus delivers perfect sound, no matter which device
Personalization via the beyerdynamic MIY app: create a sound profile, adjust the sensitivity of the touchpad, track daily listening habits – all with ultimate ease
Impressive battery life of more than 30 hours, intuitive handling using the touchpad integrated in the right ear cup as well as high-quality handsfree microphone for phone calls
Stylish design for on the go thanks to high-quality materials and top-class workmanship made in Germany – available in black or brown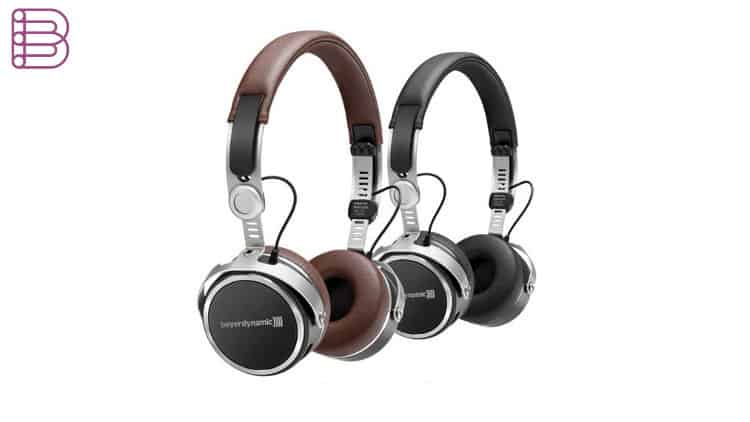 Visit the Beyerdynamic website.