Reproduce Details for Cinematic Senses with True 4K HDR
Get ready for true 4K HDR with cinematic wonder like you're in an authentic digital cinema. For audio-video enthusiasts who want to take in every little detail for truly cinematic experiences, enjoy the super-wide DCI-P3 color space with film-like texture and playback as directors envisioned, BenQ W2700 4K HDR CinePrime Projector with CinematicColor™ technology ushers awe-inspiring movie magic into your personal AV room.CinematicColor™ for Colors as Directors Envisioned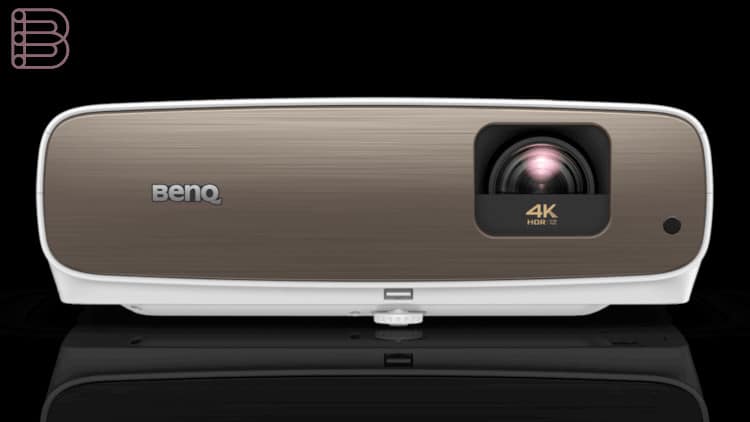 Enhanced Color Rendition for Reproduction of Natural Hues
Enhancing optimal colors for precise picture quality, BenQ CinematicColor™ technology reach American film industry's 95% super wide DCI-P3 color space, covering far greater visible spectrum than Rec. 709. With DCI-P3, W2700 perfectly reproduces authentic cinematic quality with wide and precise color accuracy as how the directors have originally envisioned.
Unlike other projectors with biased color temperature and oversaturated greens and reds, BenQ Enhanced Color Rendition technology performs precision color mapping to unleash breathtaking visuals with perfectly lifelike colors automatically tuned to reflect nature when viewing DCI-P3 Blu-ray movies.
Factory Calibrated Out-of-the-Box Color Accuracy
Using special instruments and software, W2700 is tested and adjusted for precise D65 color temperature, gamma, black level, white level, neutral grey, RGBCMY color tracking, hue, saturation, brightness and output based on ITU-R Rec.709. All data from multiple interfaces is compiled for individual factory calibration reports, guaranteeing 100% Rec.709 with Delta E<3*, also implement an optimal DCI-P3 color table by BenQ exclusive CinematicColor technology to reproduce authentic colors of Hollywood films.
*Delta E quantifies the difference between a reference color and the projector's actual color based on L*a*b* coordinates to represent "a difference in sensation." Delta E<3 performance means virtually no perceptible color difference to the human eye. (Delta E<3 performance enabled in D. Cinema modes.)
By incorporating the Imaging Science Foundation's highly reputed ISFccc® Certified Visual Calibration, the image and color performance can be customized for any space, along with pre-set light balance modes for day and night.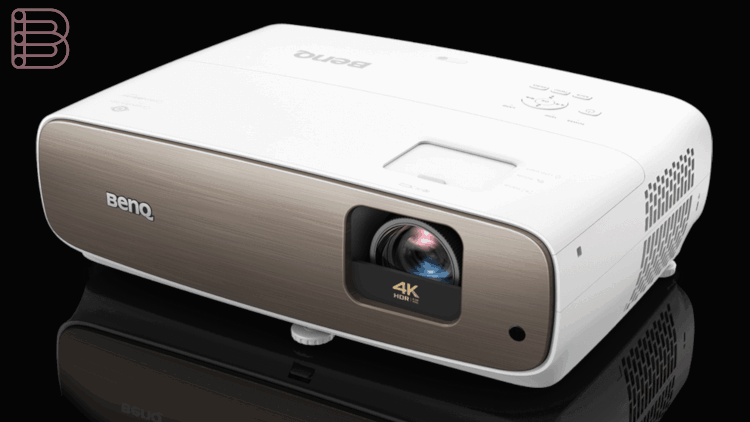 Optimized for projection, BenQ exclusive HDR-PRO technology enhances the 4K HDR viewing experience via Active Iris and Dynamic Black™ technologies. Employing enhanced tone mapping, HDR-PRO offers greater contrast range to bring out every detail from 4K Blu-rays as well as streaming content for unparalleled cinematic enjoyment.
Supercharged by HDR10 & HLG
BenQ's HDR-PRO technology is supercharged by HDR10 & HLG(Hybrid Log-Gamma) support, offering incredible visuals whether you're blasting through a Blu-ray movie or streaming content, sports match on popular platforms.
* HLG is a high dynamic range (HDR) standard that was jointly developed by the BBC and NHK, supported by video services such as the BBC iPlayer, DirecTV, Freeview Play, and YouTube.Optimized Movie Modes for Tailored Home Cinema
To achieve fully personalized home cinema experiences, W2700's optimized movie modes are tailored to provide authentic cinematic colors as directors intended in environments including professional AV rooms and living spaces.Big-Screen Movie Experiences for Living RoomsAuthentic Cinema Reproduction for Dark Rooms D.Cinema Mode
Producing 4K UHD 3840×2160 resolution with 8.3 million distinct pixels for each frame, W2700 utilizes the new generation 0.47" single-DMD DLP technology to minimize the projector's sleek, compact profile for modern lifestyles. With four times the resolution of Full HD 1080p, 4K UHD reduces pixel blur for awe-inspiring clarity and crisply defined fine details.
Super-high resolution 10-element lens array is structured into eight groups with metal barrel and cell framework, far outshining 1080p projector technology with greater light penetration for long-lasting 4K intensity with heart-stopping color performance, clarity, and sharpness across the entire screen.