What about that home cinema project you've always been dreaming about? Is your basement as large as the floorprint of your house? In theory the Barco Alchemy Cinema DP2k-10S projector might be just the thing for you. You've always wanted to see a "big picture". Let's talk 10m wide "big". Lots of cinemas worldwide have a Barco projector installed. That's no coincidence. Barco started out as a small Belgian brand, but has evolved into a big international name.
The Barco Alchemy Cinema DP2K-10S projector is a compact, fully integrated digital cinema projector designed for smaller theaters, booth-less cinemas and single screens. By merging the projector and media server functionalities into one single projector module, the DP2K-10S Barco Alchemy projector is a full-fledged, DCI-compliant projector and media-server solution that includes on-board storage. Reducing the required hardware, it increases simplicity and reliability in the projection booth. And for additional reliability, the smart projector detects potential operational errors and warns users if, for instance, a scheduled show is missing assets or Key Delivery Messages. Great in Theatre Management System environments, it operates stand-alone in single-screen applications. Thanks to the embedded Barco Web Commander user interface, shows can be created and scheduled remotely.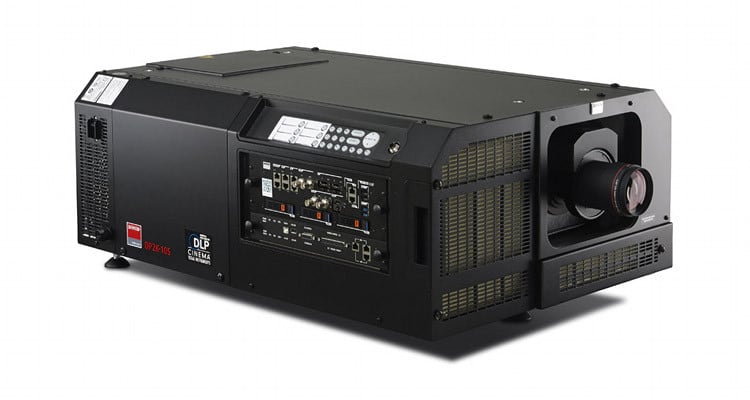 Superb image quality
Built upon Barco's renowned DP2K cinema projectors, the DP2K-10S guarantees crisp images over time thanks to its acclaimed manual color convergence mechanism. While its standard Xenon lamps offer vibrant colors, its motorized lenses ensure a perfect image ratio at all times.
Low cost of ownership
Geared with integrated technology that drives operational and maintenance costs down, the DP2K-10S offers pristine images and ultimate reliability at a low Total Cost of Ownership. As such, it is the perfect choice for exhibitors looking for a worry-free solution to go digital with a minimal hassle and risk.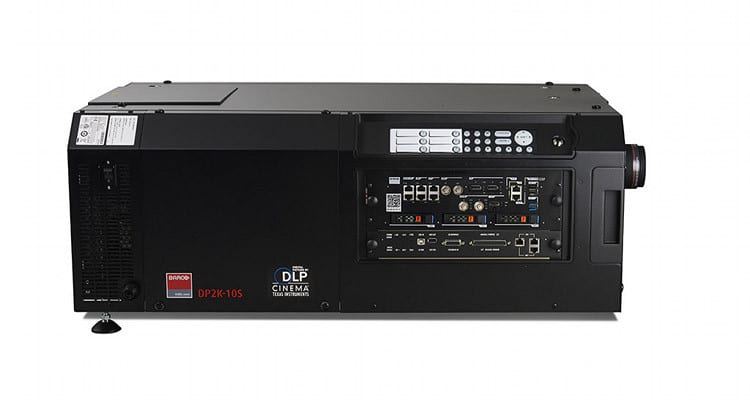 The DP2K-10S projector is also available in a package with a third-party media server and it can be ordered without the Barco Alchemy module as well. It has been specifically designed for smaller theatres, independent cinemas, art houses, booth-less cinemas and single screens.
Take a look at the Barco Alchemy Cinema DP2K-10S product page.