IFA is late this year. Don't take this literally. All the great sporting events have taken place, like for example the Olympic Games. It's the second week of the US Open, so there's still some hope. Manufacturers often use big sporting events as a reason to invest in a lager or newer television. Did you already get a new one, maybe a UHDTV? Now you know why I think that IFA is late this year. At this time of the year all the main manufacturers present their new line-up. Let's take a look at the new Bang & Olufsen BeoVision Horizon. What I do like about it, is the resemblance with the BeoVision 14. The 40 inch version is too little for me, when offering UHD resolution. How do you feel about it?
BeoVision Horizon
The BeoVision Horizon is a modern 4K UHD screen that gives you total flexibility in terms of placement options, a stellar and forceful sound experience, amazing picture quality automatically adjusted to content and light conditions – and integrated access to all your entertainment through the ever evolving Android TVTM platform.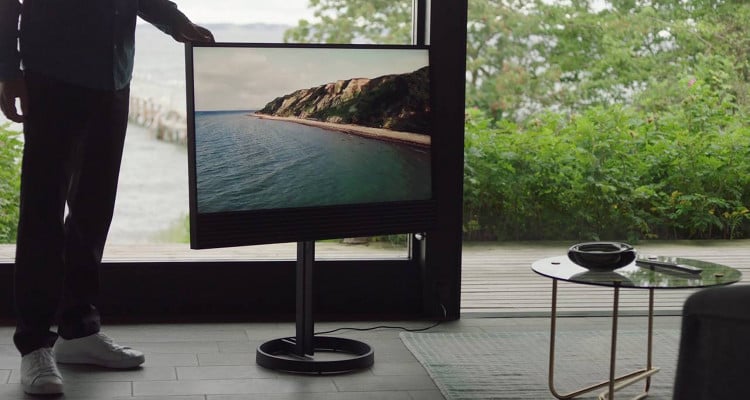 The essential
The BeoVision Horizon is stripped of anything superfluous. It brings you only the essentials, like that uncompromising minimalism that makes it blend in and complement any interior, or stand out in prominence if that is your wish.
Framed like a aluminum mirror
The BeoVision Horizon is carefully crafted, almost sculpted, from raw aluminum. The sleek dark frame and speaker lamellas merge with ease, creating a steel object that beautifully complements its surroundings. From the very first paper sketches the designer and the concept team were trying to create a more informal and casual approach to living with a television – or in reality the right expression is 'a screen'. It's typically Danish in its expression; understated yet solid and with a minimalism that transcends time and trends. It's actually nicknamed The Mirror, because it resembles a sheet of glass inside a distinct frame.
How do you want your Horizon to look? Choose between the wheel stand, floor stand easel stand or wall bracket. Bang & Olufsen make your life easy, so you can choose the right look.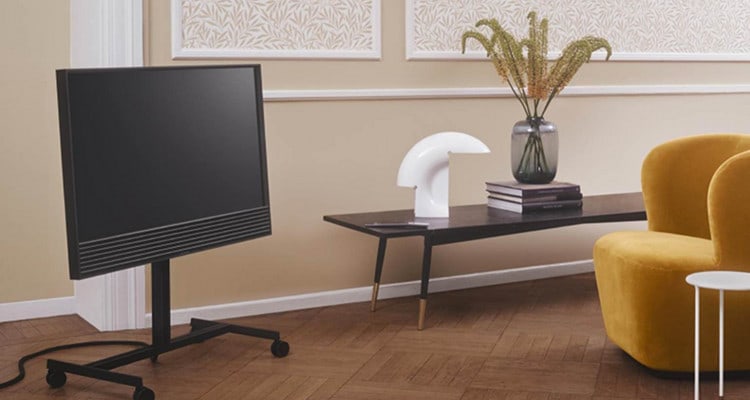 Visit the BeoVision Horizon website.