Artnovion's beautifully designed and engineered acoustic wood panels have been installed in the Vienna Volksoper (People's Opera House) with stunning success. Artnovion has combined acoustic engineering excellence with art to create a striking solution which greatly enhances the audience's experience.
Vienna Volksoper background
The Vienna Volksoper was built in 1898 to celebrate the 50th anniversary of Emperor Franz Joseph I and today stages operas which are immensely popular with both Vienna's residents and visitors to the city. As the Volksoper started to offer more and more musical performances and installed loudspeakers, the ceiling above the gallery proved to be a problem as it created sound reflections. These reflections became a great source of frustration as they caused a reduction in sound quality and lessened the audience's enjoyment.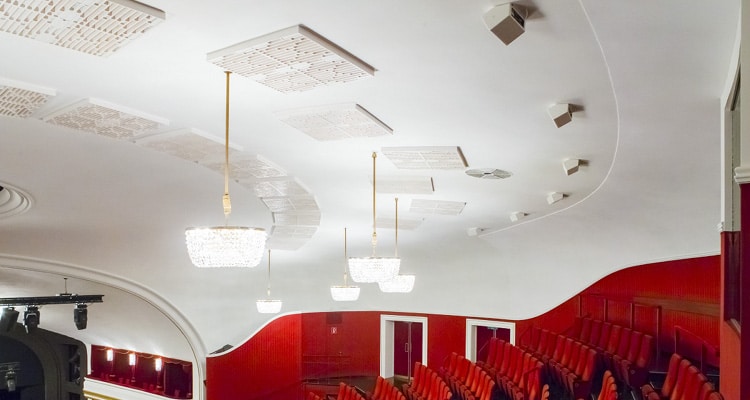 The project
The Volksoper management team recognised that substantial audio improvements were necessary and called in Peter Willensdorfer of acoustic consultants, Tonarchitektur. Together with Vienna based Pro Performance, Tonarchitektur decided that Artnovion's acoustic panels were the best solution.
Artnovion's Logan diffusor panels
Artnovion's Logan diffusor panels were selected for their ability to break up the sound reflections and to create a more even acoustic distribution for the audience. In addition, the panels would cancel the unwanted reflections that were bouncing back from the ceiling to the stage. A total of 128 Artnovion Logan diffusers were installed on the ceiling of the Volksoper, these panels were not only selected for their technical ability, but for their unique design and appearance. The Artnovion installation has delivered an acoustic improvement beyond expectation and has delighted the management, audiences and performers alike.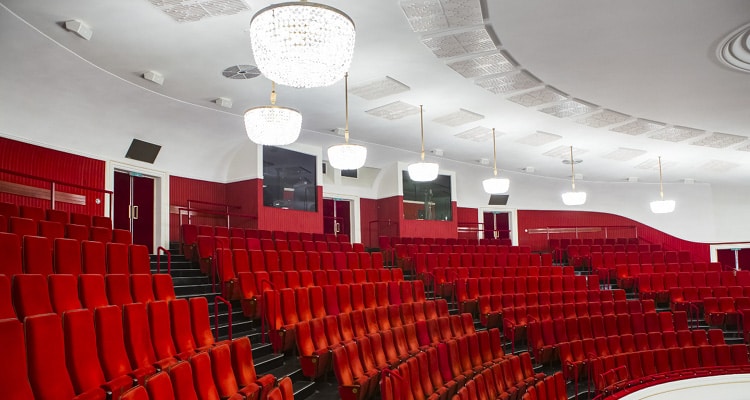 Visit the Artnovion website.