After many years of research and development, Catherine and Franck Borne have made their dream reality. The Apurna Apogée Collection of amplifiers, showcasing the stunning internals, is a jewel of technology and design. This fully-customisable model is sure to satisfy the most demanding connoisseur.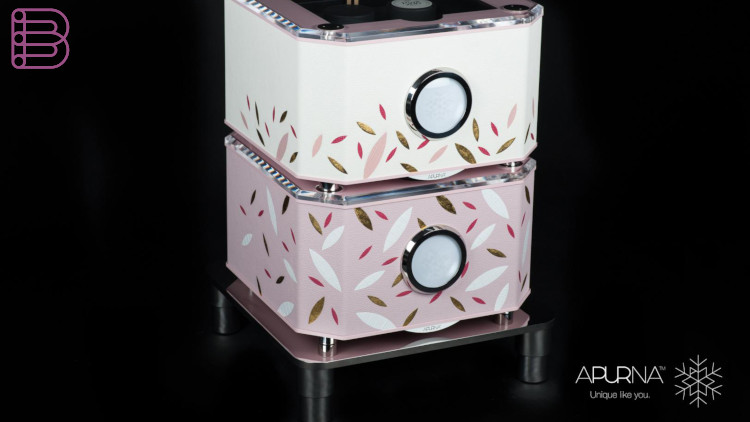 Uncompromising in both technology and design, Apogée is our most sophisticated Collection. It offers a much wider range of colours, materials and finishes, selected from our own designs or created just for you.Catherine Borne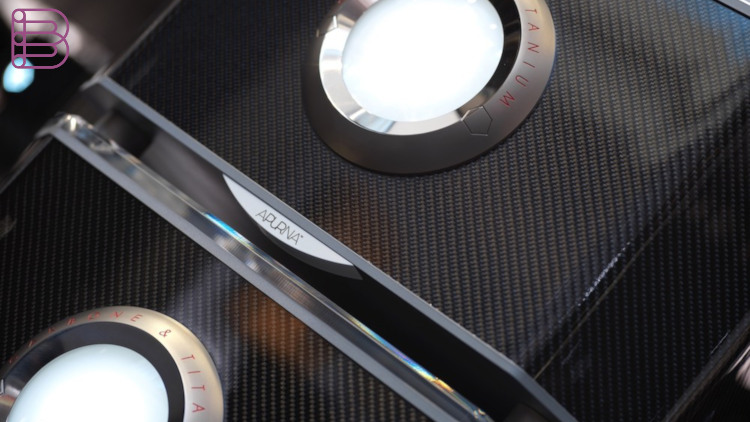 The glass optic of the Apogée amplifier is laser-engraved and its bezel is polished stainless steel. These noble materials make this exceptional piece truly stand out. The control module allows you to vary or even turn off the brightness of the optic when your amplifier is on.
The connectors on all our amplifiers have been selected for their technical excellence, and are gold-plated.