All of the formers (bobbins) are made of titanium for smoother more extended dynamics, power handling, and frequency response. Titanium's added stiffness also allows for a larger voice coil. The midrange voice coils are 3 inch and the woofer voice coils are 5.1 inch. Titanium is an expensive and difficult material to work with, but well worth it for the increase in quality and performance.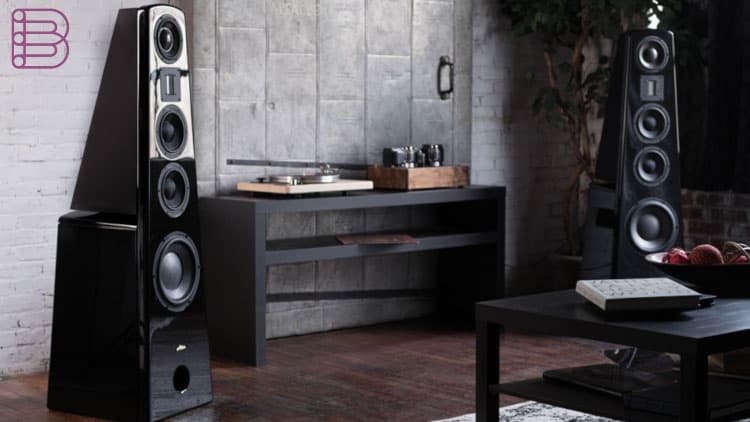 D'appolito configuration
Also, the Hestia's drivers are in what is called a D'appolito configuration: a midrange is place above and below the tweeter to create a unified wideband pulse response that most closely mimics the original sound pulse. In the configuration there are two 7 inch midranges below and one 6 inch midrange above the ribbon tweeter. In the crossover passband with the tweeter. The output of the two lower midranges matches the output of the single 6 inch midrange above the tweeter, thus creating a unified pulse, but in the woofer crossover passband the two 7 inch lower midranges have the extended lower midrange and bass response needed to meld seamlessly into the woofer. The midranges are also in a Dipole open baffle configuration. This setup gives a larger more palpable feeling of stage size with the higher midrange driver casting images realistically high and clear. Blending in the pinpoint accuracy of the monopole ribbon tweeter keeps the individual images from becoming diffuse or bloated and lays them out realistically on the sound stage.
The crossover design is managed to smoothly blend the monopole sub bass and high frequencies to match the Dipolito midranges in their open and dynamic sound.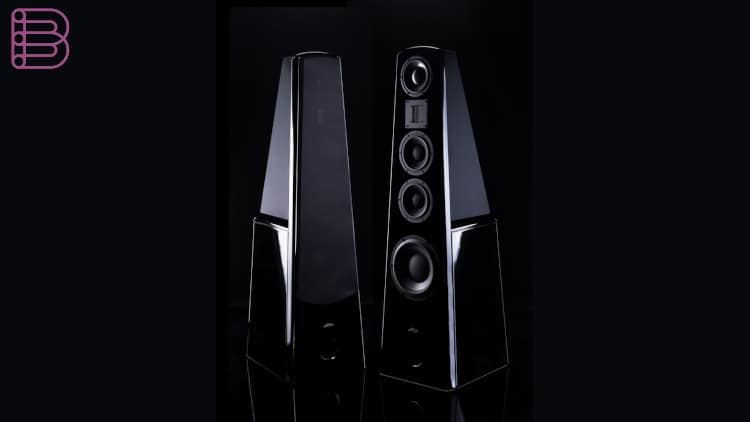 This is in addition to our use of DampHard on all sides and the baffle face, which creates a sonically black background on which fine details are easily heard, and our XTL transmission line base for exceptional bass extension and control.
The ribbon tweeter in the Titanium Hestia is simply the fastest, smoothest, most open tweeter we have tested in 40 years of testing. The magnet assembly is so powerful they must be shipped with tweeter guards to prevent any magnetic metal from being pulled in.
The tweeter uses amorphous core transformers with an extremely powerful magnet structure to produce a nearly perfect impulse response making them both smooth and dynamic.