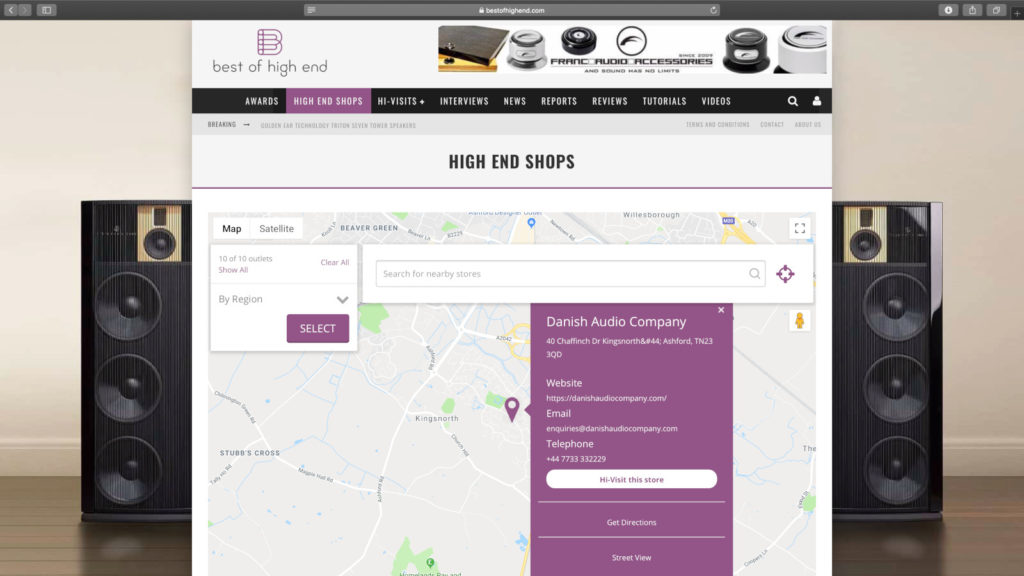 When you're a 'High End Shop', it's important to reach the right target audience. The more, the better. Since 'best of high end' is an online magazine for audio and video enthusiasts, you might be in the right place!

EXPLAINER VIDEO

GOOGLE MAP | €300/YEAR
By clicking on our menu-item High End Shops, a Google Map appears, introducing an overview of the best high end shops from all over the world. Do you think your shop belongs up there? We sure do! Using your contact info and direct link to your website, you can connect with (y)our local and global target audience. Is this an innovative way to reach new clients or what!?

HI-VISIT | €300/YEAR
Would you rather like a Hi-Visit? That's an individual shop page with your complete story, pictures and even video. This page is accessible 24/7 trough the hi-visits menu-item. Fantastic, right?
Wanna have both? No sweat. We can easily link your Hi-Visit to the Google Map.

ORDER FORM
Interested to be a star on our wall of fame? Fill in the form and let's get started!